This is a review of the Escape Room "Operation: X-13" offered by
Trapped! Escape Room
in Las Vegas, NV, USA.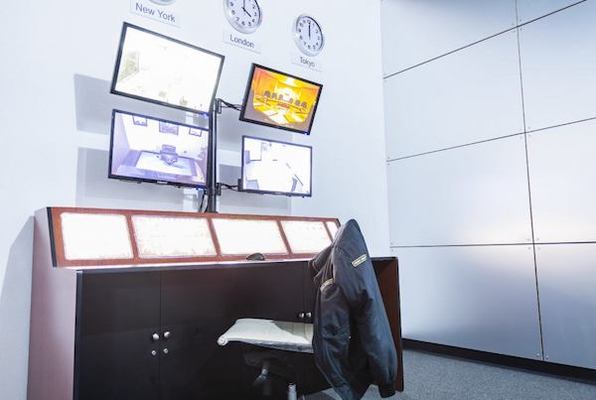 Breaking into the office of the president of the Cybortek Corporation to steal the X-13 formula that can genetically transform ordinary humans into nasty killing-machines. Unfortunately, we can't do the job ourselves, but our best man – recruit Rentin is already on the scene. He actually managed to sneak into the high security headquarters where he now awaits our instructions via his earphone. Rentin is still a bit inexperienced, but he is unconditionally obedient and highly motivated not to disappoint us (and his mother). With our help he manages to bypass alarms and lasers with the suppleness of a ninja, and after about 50 minutes we are standing in front of the object of our desire – the wall safe of the president with the X-13 formula.
The game caught us from the very first minute. Mega acting performance of our recruit, which also demanded some role playing from our side. We laughed a lot! Beautiful puzzles, well organized inventory. Thanks to Moses and Rentin for this entertaining mission! Really a fun game! Go for it!!