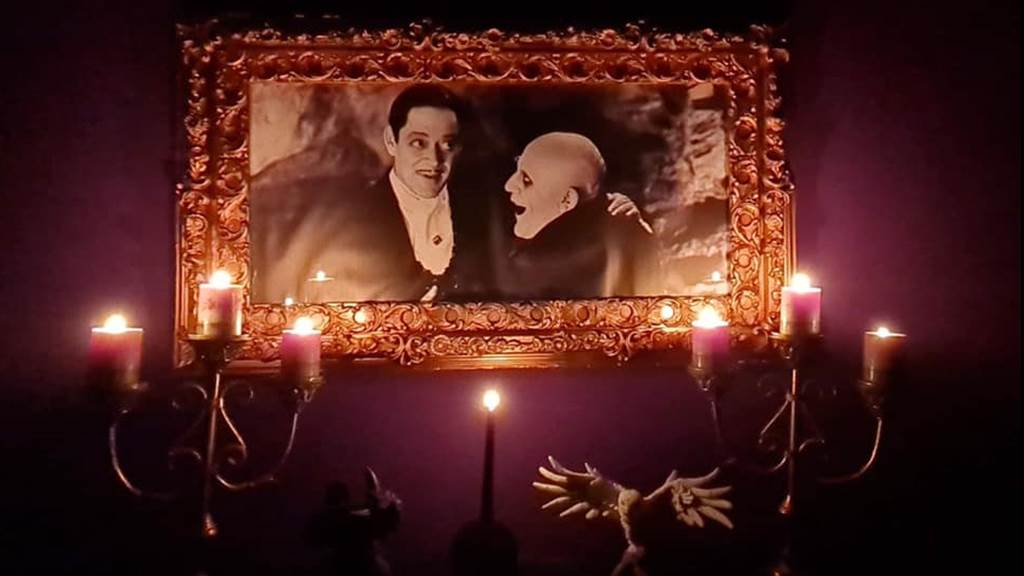 After we had already heard so many good things about this room, we really wanted to play it. It was impossible, we were told at first. The room would be deliberately offered only in Greek, because the experience consists largely of situation comedy, and this is of course much more difficult for the actors if they cannot act in their mother tongue. In addition, some of the puzzles / texts would be difficult to translate.
Nevertheless, we didn't give up and asked again and again – also because I thought the theme, Addams Family, was simply very cool – whether there might not be a possibility. Maybe if we looked for a local player who could support us a little with the texts, etc.
Long story short…Our persistence (and the good coaxing of Anna and Markos) finally paid off, and the owner agreed to give it a try with us, and immediately pulled out all the stops to offer us a great experience.And so we have the honour of being the first international team to play the room in English. To make sure nothing can go wrong, we got Nikolas (the brilliant mastermind behind the YouEscape Escape Games, which have caused us many a headache) on board for moral support (and in case the translation doesn't work out 100%).
To say it in advance, the guys from LockDown succeeded brilliantly! Many thanks to Fester (George) and Alexandros (Lurch) for this unique, hilarious experience. You were great!!! I have rarely laughed so much during an Escape Game.I especially liked the (culinary) start of our mission.
The stars of this comedy escape room are definitely the actors. But the setting is also beautiful and authentic and the puzzles fit the theme very well.
I am happy that this room is now officially offered in English, because a strong 56th place at the Terpeca Awards (despite the short playability) testifies to the quality.
I don't want to reveal more about the game at this point. If you are in Athens, want to have fun or are looking for an alternative to the countless horror rooms, you have found it here.