This is a review of the Escape Room "The White House" offered by
Escape Rush
in Ixelles, Belgium.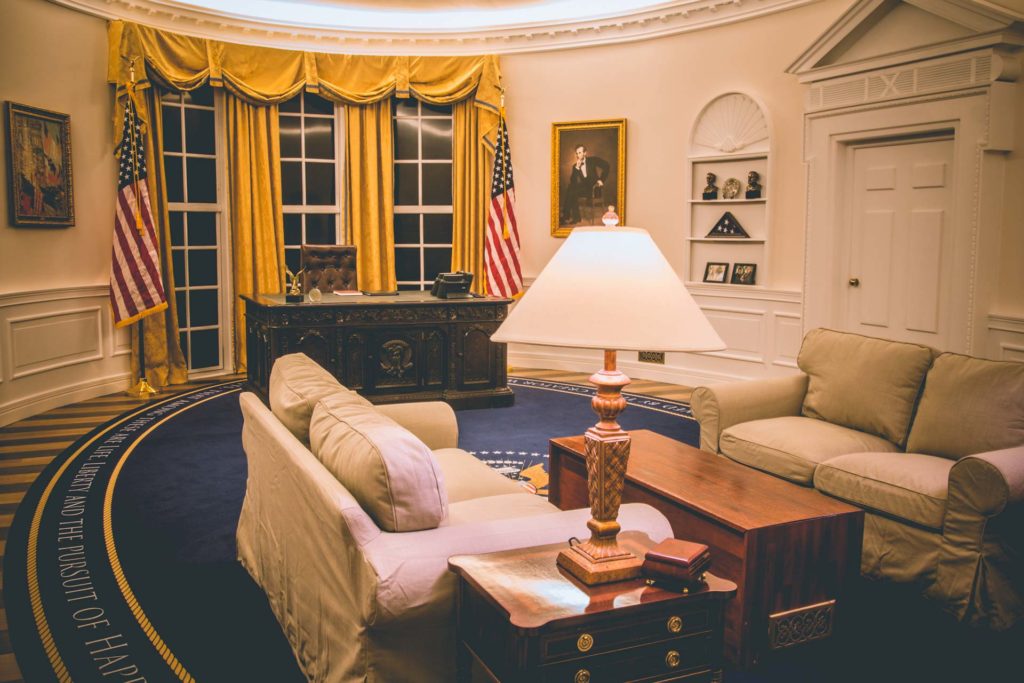 The whole world is looking at the White House today – and we were there!
Warning: As nearly every review, this one may contain spoilers

For me, Escape Rush has created something very special here in Ixelles, Belgium! Already the arrival at the given address turned out to be the first surprise, when you find yourself in front of the shop windows of a noble tailor shop à la "Kingsman". You would not initially expect the fancy foyer of an Escape Room provider behind this disguise. As we learned, it is not unusual that people ask for face masks and other pharmaceuticals in the "pharmacy" next door (which is the provider's well-camouflaged office).
After a very friendly welcome and a short refreshment in the impressive foyer, we go on a journey through time with Escape Rush and land 60 minutes earlier in a technical room in the basement of the White House. Here we are already challenged with some nice technical puzzles before we take a lift to the upper floors to actually stand in the middle of the Oval Office! I am sure that the real Oval Office cannot be more authentic than the room we enterd here! A huge desk on an even more huge oval carpet and beautifully impressive funiture.. Everything tells us that we really shouldn't be here snooping around! A great experience to do it after all and successfully complete the mission at the last minute. Really.. a great experience!