This is a review of the Escape Room "La Posesión" offered by
Arcanum
in Sant Sadurní d'Anoia, Spain.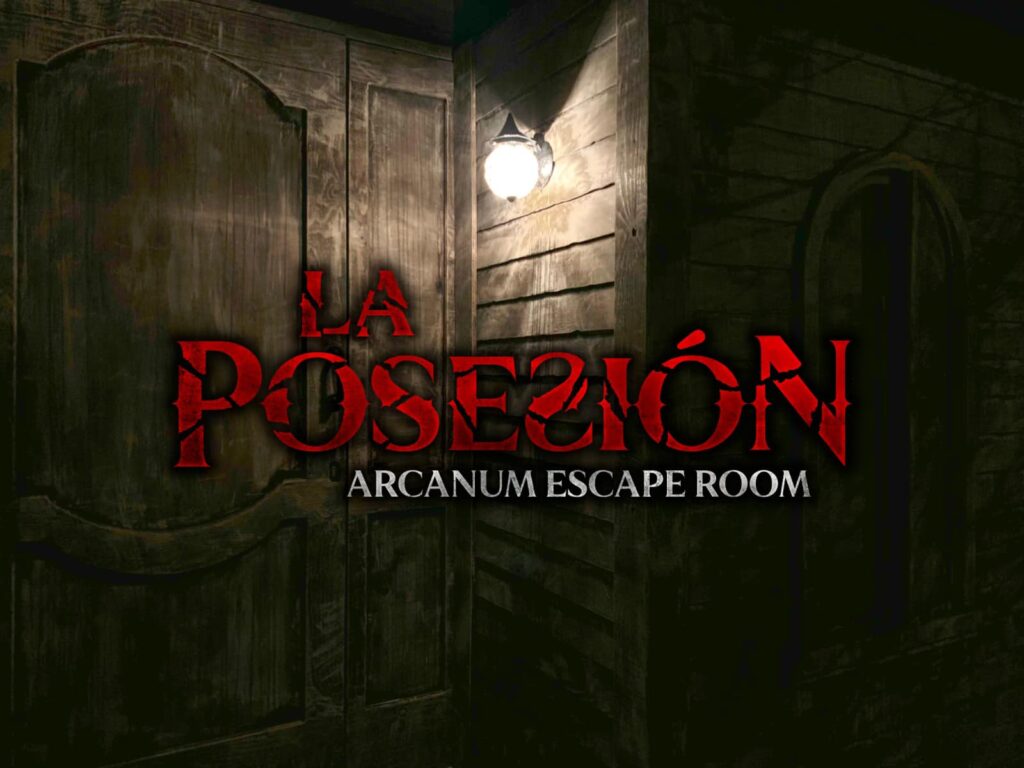 Arcanum with its game La Posesión is situated in Sant Sadurni, which is a 45 minute drive from Barcelona.
As it was one of my first games I was playing in Spain in general, I had no idea what was waiting for me, yet what to expect. I had no clue what Heiner had booked, so I went into each game without any information.
As we parked the car and went to the location, we were surprised to see a young woman sitting in front of the entrance on the sidewalk, telling us that she was waiting for us. The company had called her to act as a translator. She would be translating some stuff for us and then leave once she was done. The three of us had no idea if this was part of the game or just part of an informal introduction. I won't go any further into it, as it was amazingly customized for us and I don't know if this is always part of the process for English speaking groups and if it is any different for Spanish players.
The moment we entered, it started. The first minutes had a touch of Amsterdam Catacombs. Very nice acting, completely in the dark. And after that, what we saw, was just pure beauty.
The game is intense, with a very dense atmosphere. The acting is perfectly timed with sound and lighting.
After only a few moments into the game, I knew, that this a world class experience and afterwards it was clear to me, that we just played a TERPECA 50 candidate. The positioning of 11th place of this year's TERPECA 2022 is no surprise to me.
There was a lot of screaming and sometimes I just wondered, how did they do this?
Seriously, did this just happen?
There was a split moment, where I was on my own. The way they separated the group (and knowing afterwards how they did it), was very impressive.
On top, the game has a lot of puzzles, which are good as well. There are breakout sessions where we were able to focus on them. But with the ongoing tension, we never knew what and who to expect at what time.
As a conclusion, I would like to say:
Sound, light and puzzles combined with dense atmosphere and intense acting, make it unforgettable for me.
I will always be possessed by this experience.
P.S. This was Heiner's number 1300. Congrats Heiner, looking forward to play many more together!